Camp Solbergfjord
Address: Finnlandsveien 305, 9311 Brøstadbotn
Location: Senja region
Show map
Holiday homes and cabins | Camp Solbergfjord offers a year-round tourist destination. Situated within beautiful surroundings, Camp Solbergfjord is the perfect base to experience the rich history and wild nature that Dyrøy has to offer. Sun, mountains and fjords – all in one!
In the summer, the sun shines 24 hours a day at Camp Solbergfjord. The location is sheltered with good conditions for angling trips on the fjord. Our five modern rorbuer - the Norwegian traditional type of seasonal house used by fishermen – offer our guests accommodation for the active holiday.

Enjoy your stay in our natural wood cabins built to a high standard in 2018, with underfloor heating and scandinavian style interior.

Experience long, light summer nights in the midnight sun, or the magic northern lights in the winter from the spacious front deck.

Experience Dyrøy and the Senja region, from sea to summit, starting at Camp Solbergfjord. You are also welcome to stay here with your motorhome, caravan or tent.

Camp Solbergfjord owns five boats (20 feet), which are rented to guests. Apart from the five sea lodges, the facility consists of a service house for the preparation of fish and facilities for disposing of fishing equipment on board. In the winter season, the service house will serve as a storage and changing room for divers.

The spring starts relatively early here, which makes the season long. Our guests can enjoy their holiday with many activities: hiking with or without a guide, angling on the sea or at sea, kayaking, cultural and nature experiences.

The camp is open year-round. Spring, summer and autumn are good seasons for hiking in the forest and on the mountains, with or without a guide, fishing and kayaking. In the winter season we offer dog sledding, ski- and hiking tours, Northern Lights safari and a stunning view with wonderful light conditions. A few activities can be booked directly, but please contact us to discuss other activities on offer! On request we also offer special family-friendly activities such as experiences on the farm, berry and mushroom picking, art class, ice fishing and outdoor cooking.

Camp Solbergfjord is located in Dyrøy, approximately 18,5 miles from Tromsø.
Offers airport transfer
Wheelchair access
Dog-friendly
Washing and drying facilities available
Boat rental
Fishing on site
Facilities and services
Facilities
Balcony
Onsuite bathroom
Campervan sites
Free WiFi
Hairdryer
Kitchen/self-sufficiency
Apartment or cabin with multiple rooms
Tea/coffee machine
TV
Washing and drying facilities available
Leisure facilities
Bicycle Hire
Boat rental
Fishing on site
Other needs
Wheelchair access
Eco certified
Suitable for children and families
Green travel
Green Travel Certification Camp Solbergfjord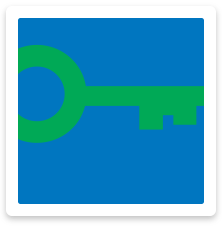 Green Key
Meets strict criteria for waste, energy, water, procurement, green areas, and staff involvement.
AttributeSection.Attribute.Greentraveltrue