Adventure Senja
Address: Skrolsvikveien 1829, 9392 Stonglandseidet
Location: Senja region
Show map
Holiday homes and cabins | Adventure Senja is located on the southern part of beautiful island Senja. Experience close encounters with history, culture, and strikingly beautiful nature.
Explore the burial mounds and boulders from the Stone and Iron Ages or visit the Gammelbutikken (Old Shop) from 1870, which is described by guests as an "authentic, fascinating place with a soul". Today, the Old Shop houses a museum, a shop with local crafts, antiques and a café with delicious home-baked pastries and old-fashioned candies.

«Great location overlooking the harbor, wonderful peaceful place! Lovely beach nearby», Norwegian guest, 2019.

You can choose between living in a high standard, restored house from 1870 or houses of various sizes. "Fantastic place with a very warm host, nice and clean and very helpful staff. Recommend a rent of a boat, and you guaranteed a catch of halibut and other big fish. We enjoyed ourselves here for 3 days. Will happily return here», Norwegian guest 2020.

Skrolsvik is the perfect starting point for trips and experiences in nature both on land and at sea. We have fantastic view peaks with varying degrees of difficulty and several fishing lakes in the mountains that can be experienced both summer and winter. Sea safari with bird cliffs and visit to historic islands of Andfjord are highly recommended. Sea fishing with us is a world class experience! Go out on your own with our rental boats, or let our local guide on a fishing trip, northern lights trip or sightseeing by minibus on the island of Senja.

Adventure Senja has eight spaces for motorhomes / caravans with power, water, emptying and toilet facilities. We also offer a secluded heated lavvo that has little to zero light pollution. We offer transport and sightseeing by minibus (maximum 16 people). There are also two charger for electic cars on site, 7,5 KW,

Adventure Senja runs green, and we are proud to have been awarded the international eco-label Green Key. We work to reduce water and energy consumption, sort the waste, and use eco-labeled products as far as possible. As a guest with us, you will also contribute to taking care of the environment, without this being at the expense of your experience or comfort during your stay.

"A great place for a relaxing holiday", Dina, Russia, 2019.

"Nice hosts, everything you needed was available. Would stay at this place again anytime», Danny, Germany, 2018.
Boat rental
Fishing on site
Facilities and services
Facilities
Balcony
Campervan sites
Camping sites
Freezer
In-room climate control
Kitchen/self-sufficiency
Apartment or cabin with multiple rooms
Tea/coffee machine
TV
Leisure facilities
Boat rental
Fishing on site
Green travel
Green Travel Certification Adventure Senja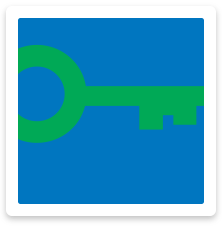 Green Key
Meets strict criteria for waste, energy, water, procurement, green areas, and staff involvement.